I should have wished for a million dollars. When we got our premature Spring like weather last week, I told anyone who would listen that I need another snow fall before Spring arrives.
Poof !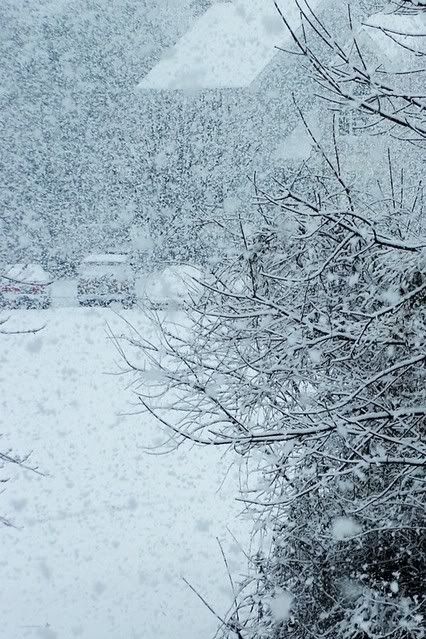 Of course the forecast calls for a deep freeze later on. If you will excuse me, I am going to light the fireplace and enjoy this gorgeous site before we get freeze dried.
For the record, I am going to wear my PJs inside out and backwards so that my niece, Sous-Chef Mermaid will not have to endure school tomorrow. If you all care for her at all, you will join me.