Hi all. Here at the Wicked Family compound due to scheduling conflicts we had to have our Thanksgiving one week and 3 days later.
I was the hostess with the mostess; literally and figuratively. (Ha! Sometimes I just crack myself up.) We each were responsible for different courses and if I must share with the Internet, we did a fine job. Lookout Iron Chefs, next year we take you on as a group.
Work is not getting easier, life goes on. I leave you with a practice shot of most of the family in preparation for the obligatory group photo. You all need to keep this secret, I promised everyone in this snap that I would not post on the interwebs.
Of course I had my fingers crossed, I am Wicked H and this is how I roll: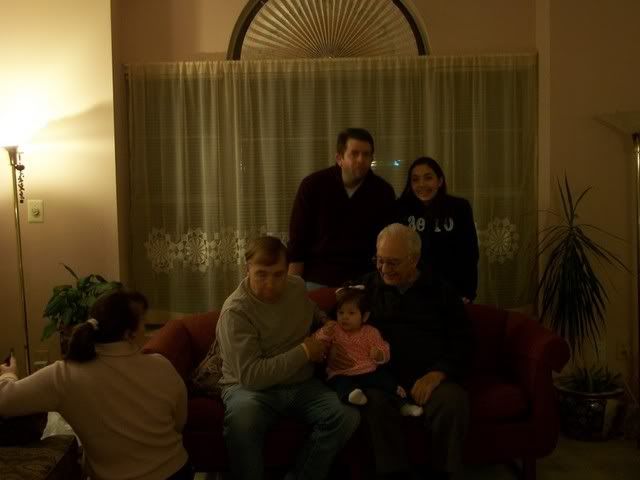 There you go, a portion of the Family Wicked.
Talk to you all soon!
*title courtesy of Uncle Fun who is in the picture....