Santa was very good to the Family Wicked. No complaints.
Who am I kidding? It's a Blog. It's destined for complaints. The gift exchange was quite nice. No family arguments and everyone felt the holiday spirit. The problem was that 3/5 of the family was over wrought with the nastiest cold virus this side of the North Pole.
Currently, I am the only one not battling the Plague. I am over dosing myself with vitamin C and Zinc and every homeopathic remedy I can get my hands on. It's up to my immune system at this point. I am hopeful. Although when I got the call that Brain Surgeon succumbed to the germs, I got worried.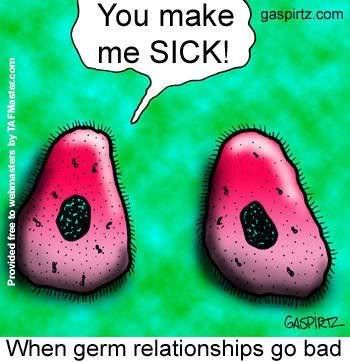 The woman works in a hospital where germs are a plenty, if she can't fight off the little buggers the rest of us are doomed. Of course it did not help that we all shared the two dainty towels in the powder room. Those things were petri dishes having a germ festival. I made the conscious decision to use my pants to dry my hands instead of the towels. We are a medical family, you'd think we would have taken better precautions.
I blame Rudolph and his damned red nose!