If I had an ounce of bah humbug left in me, today totally wiped those feelings clean.
This is what my CEO and CFO gave me for Christmas: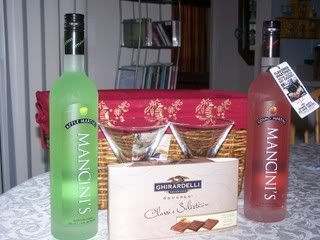 Added to that a very handsome bonus check and a lunch out.
I've been working at this job for almost six years and I can honestly say that good things come to those who wait. We had a recent change of the guard and I ended up on the right side of the street.
Even without the treats, life is good again.
Thanks Santa.