As I mentioned previously, this was our first foray into the land of Hons during their festival. All three of us had more fun that we thought possible even though it was the hottest day of the year; sweltering would not begin to describe the temperature.
We made our way in to Charm City by way of BS's new toy; her brand new red convertible VW Bug. Traveling topless gave me ample opportunity to embarrass Lil Wicked by doing the cabbage patch while jamming the satellite radio tunes. The Bug is cute and all but not much room in the back seat. It did not prevent Lil Wicked from diving to the floor boards during my dance off. Embarrassment mission accomplished onto the Hon Fest.
I will let the photos speak for themselves. It was just as advertised - Hons O Plenty.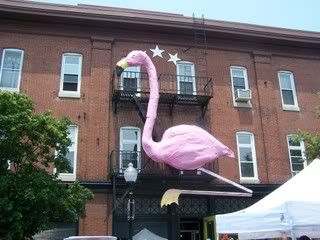 You know it is a serious event when even the buildings are adorned!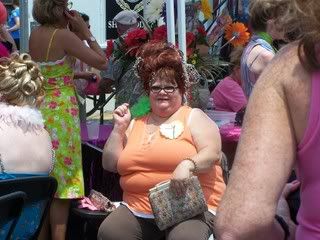 Hottie Hon!
Bee-you-ti-fool Hon!
Bout them O's, Hon?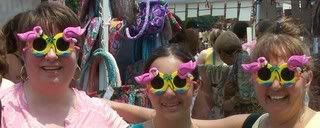 When in Honville, do like the Hons!
We have all kinds of ideas for the proper attire for next year. Hope to see you there - Hon!!!