It seems like only yesterday that I was driving up north from NC to Metro DC through the worst thunder storm trying to get to the hospital in time to meet my niece and make sure that my sister was going to be alright. Brain Surgeon was having a difficult birth and even though she was throwing her BS weight around in the hospital she worked in, she lost the fight and they wheeled her in for a cesarian section. She wanted a normal delivery. Sous Chef Mermaid was born on this day twelve years ago.
What happened to the days where making goofy faces would elicit a toothless grin? Where is the little girl who on her first birthday refused to touch the cake because both her parents were anal about messes? Grand Ma just took the little one's hand and plunged it into the cake. I had never seen a panicked look on a one year old's face before that moment. Where is the little one who would crunch through the leaves with her Aunt Wicked stopping every 10 steps to observe one thing or another? I can't tell you how many times I would watch the VHS video of her running back and forth in their first house babbling something incoherent over and over into the camera. The best video was the one they sent me while she was opening up the mammoth Elmo blanket a gift from me; the look on her face was unforgettable.
Sous Chef Mermaid has blossomed into quite a dazzling young lady. I am so impressed with her and proud of the person she has become. The kid has more stamps on her passport than most adults. She and I spend quality time by watching the Project Runway Marathon on New Year's Eve. She recently tried to teach me to catch up with the technological scene and introduced me to Wii. Of course I failed miserably but we had the best time. It's cool to see how she has grabbed certain traits from each of us. She has a good mix from all the genes available in her pool.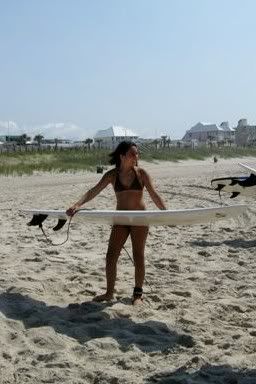 The best complement to me was that she recently started blogging and she chose Lil Wicked as her moniker. Now if that doesn't tug at your heart strings, then you are dead inside.
Happy Birthday Lil Wicked!! I didn't know that my love for you could get any stronger but is does with each passing day.
Now you all go and
wish
her a Happy Birthday while I go and compose myself. I have a party to get to and I am all verklempt!!!