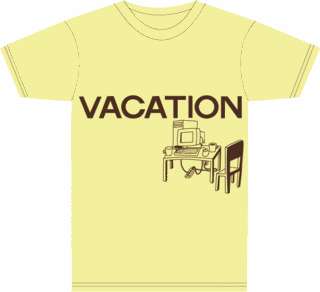 V
is for vanishing act.
A
is for abandoning the daily grind.
C
is for cancelling all calls, e-mails, reports and faxes.
A
is for absent, with leave.
T
is for traipsing and lots of it.
I
is for intermission, will a week suffice?
O
is for Orange Oasis, Orangico Royal, Old Etonian you understand?
N
is for navigation, the leisurely kind.
That is right kids, it's time for me to get out of dodge. Long overdue if I must say. I have no concrete plans which is my best kind of Holiday.
I am entrusting the Interwebs to all of you. Don't be surprised if you hear from me here and there. Don't count on it; it's not a vacation if I have to meet any type of schedule.
See you soon.