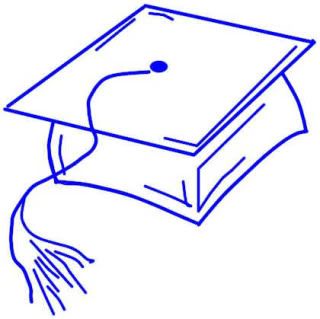 It seems like just yesterday that I got the call BS was going in for an emergency cesarean section. I was in North Carolina and she in Maryland. By the time I traversed I-85, the Beltway and pulled into the parking lot of the hospital, Little Wicked was hours old.
Today is her graduation from Middle School; which means in September she'll be attending High School. How is this possible?
I just finished watching the monthly VHS videos sent to me so I wouldn't miss her hilarious toddler antics. I will not soon forget the first time she sought my advice via phone. She had gotten into trouble as a 4-year old. She was upset because she made a "misnake." I tried not to laugh, but what are Aunts for? The next thing you know we are at the Naval Academy swimming pool cheering her on. Hopefully she wasn't too embarrassed. The way we were carrying on, you'd a thought she was competing in the Olympics. Only last year we sent her off to Fiji, New Zealand and Australia as an Ambassador for the People to People program.
Lil Wicked, I cannot wait to see how you continue to turn into this fantastic human being. I am sure that all the mischievous traits you have inherited from Aunt Wicked. Keep in mind that it takes brains to be precarious.
I am so very proud of you today and ALL days. Happy graduation!!!