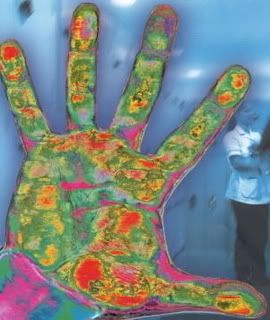 I am a firm believer that if you are contagious, you should stay at home and keep your germs to yourself. I do not understand those who show up to infect the rest of us with no regard for the better good. People, use your days off wisely. If I hear one more co-worker bemoan the PTO (paid time off) system of our workplace as the perfect excuse to spread the plague, someone is going to get hurt.
Our trip to New York was fabulous but I contracted the cold that was being spread by at least 5 co-workers. Once my health resumes and I get my work caught up, I will give you all the details.
If you catch this awful cold, guaifenesin is your friend. Take the maximum dose, ingest ibuprofin and acetaminophen alternately every four hours, lots of hot tea, rest and for the love of God, do not infect your workplace. Take the time off!!!!!
Stay well friends.