Look what I got for Valentine's Day!!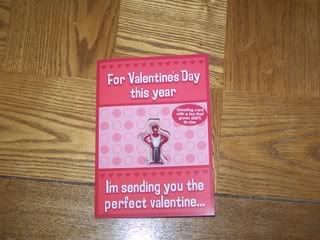 The instructions are as follows:
Place your lucky grow toy in a large container of room temperature water. Your grow toy may take up to 10 days to grow completely; up to 600%
What more could I need???
Will show you what he looks like in 10 days.
Happy Valentine's Day one and all!