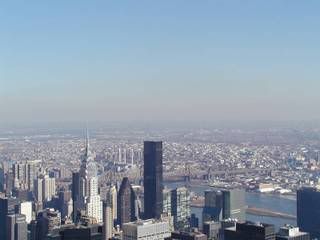 The sisters Wicked along with Lil Wicked are headed out to the Big Apple.
Originally we were going to take our Uncle who was visiting. Since his plans fell through, we decided why not? Our only concrete plans are the hotel reservations. We have no itinerary; these are the best trips. I am sure we will catch at least a couple of shows and of course much walking, sightseeing and great food.
The martini backpack is all stocked and ready to consume. You all have a great weekend. Don't do anything I wouldn't do. If you do, don't forget to share.
See ya!