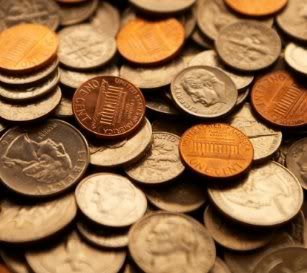 I spent this weekend packing, moving and unpacking my office. In the soon to be seven years working for this company, I have moved locations a grand total of 5 times.
This time I had a team of 7 moving with me. Previously, it has always been just me moving; we have since grown. I have the procedure down to a science; my team mates were struggling. I now posses a sweet corner office with a panoramic view of Lord & Taylor at Fair Oaks Mall and a birds eye view of Route 50. If you are a local reader and ever need a traffic update, just let me know. My team mates are so thrilled to be in such close proximity to a Mall. I, being allergic to shopping, am not that impressed.
I am simply happy for two things; 1) my own office and 2) to continue my employment with a company who is in a growth spurt.
Change is good. Change is inevitable. In our case, for now, change is security.