Oh happy day!
Remember this?
Well her last day is this Friday. The stars aligned and she found another establishment in which to wreak havoc.
Imagine my surprise when a few co-workers asked me what I would be bringing to the pot luck lunch in the Troll's honor. I explained the lesson my Mother taught me, if you have nothing nice to say, keep quiet. This same platitude rings true for impromptu pot lucks for trolls.
While my office mates will be chowing down with the departing trouble maker, I will proudly display my new found button.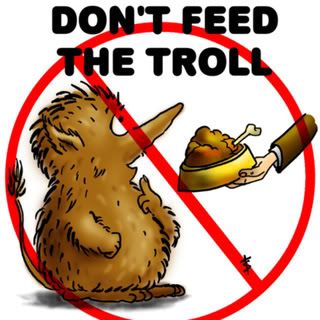 If anyone of you needs one, feel free. I am nothing if not kind. To those who have not annoyed me.