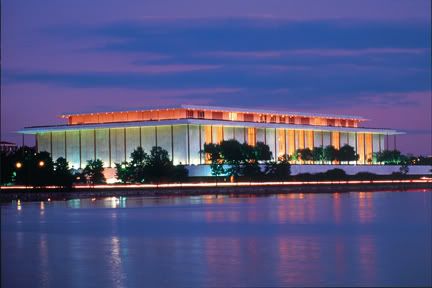 Heading out to the Kennedy Center for Performing Arts for our yearly dose of refinement.
Last year the Sisters Wicked along with Lil Wicked were embarrassingly shushed by an octogenarian with a newly installed hearing aide battery. We honestly were not that loud. We quietly were trying to explain the complicated plot twist of the ballet Othello to Lil Wicked. The gentleman in front of us was not so understanding.
Today we have the privilege of seeing the Kirov Ballet perform. This time around I have sent a synopsis of the ballet to each of the attendees so that we may keep our whispering to a strict minimum.
Wish us luck or have bail money ready. You never really know once we are all unleashed in public together.