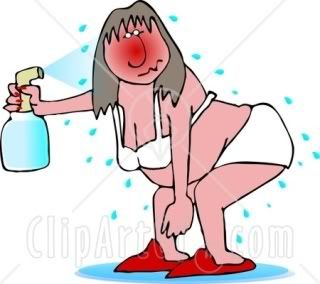 The beginning of my trip was most intriguing. I had not visited Istanbul in over twenty years. I had nothing but excitement flowing through my system. My flights to Istanbul were uneventful. Other than being exhausted from flying, waiting and arriving I was perfectly fine. I was ready for my three week family reunion.
Once I landed, I shut my brain off to English. My flight landed with six other airlines so the passport line was rather crowded. While waiting and snaking my way through the line I was cognizant of the voice in the background. It was in English and the woman kept repeating "Ma'am, ma'am, excuse me." Since I speak the native language, I was sure this voice was not directed at me. Soon after that thought, the voice was now tapping me on the shoulder. I turned around to see the woman who was sporting a surgical mask asking me to follow her. I replied in English and asked her if she was talking to me, she nodded.
I followed her out of the passport line and towards what was labeled the first aid desk. There I was greeted with two more women also wearing surgical masks and gloves. I regained my senses and asked them in Turkish why I was summoned.
Wicked H:
What seems to be the problem?
First Aid Attendant (FAA):
Ma'am, you look very ill!
Wicked H:
I do?
FAA:
You look as though you have a high fever, you must sit down.
Wicked H:
Oh! Oh, no. I am not ill, I am having a hot flash.
FAA:
I doubt it. You may have Swine Flu!
Wicked H:
What? I promise you that I don't.
FAA:
(a thermometer has now been placed in my ear)
Wicked H:
Seriously, menopause. Am I saying the word correctly? That is the reason my face is so red.
FAA:
(my temperature is 37.5 C)
Wicked H:
(having been raised in the states and being jet lagged, I have no idea if 37.5 is good or not - trying not to appear panicked) Look I am 47 and it is quite warm in this building, I am simply having a hot flash. You must believe me.
Needless to say, I begged them to let me through. Turns out 37.5 is very close to normal. Thank goodness. On the plus side by the time I made it out to the luggage carousel, my two bags were the only ones left. My poor cousin was trying to get an official to check on me as I dragged myself into the terminal. It was a wonderful reunion.
More to come soon....